There is less than 24 hours before the opportunity is gone! It is time to get your orders in now. They make a perfect gift for a friend, or just to treat yourself. Finely printed soft fleece and Nan signs each one on the back. They have been an overwhelming success.
Here is an example of the results. This is the "Podencos of Spain" throw. Several Podenco breeds are featured.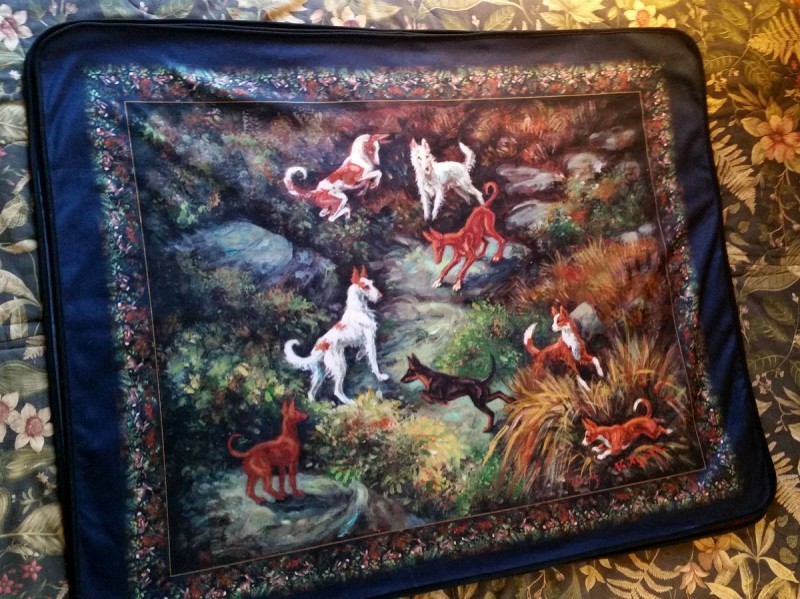 In this detail you can see them scurrying about the brush and the rocks.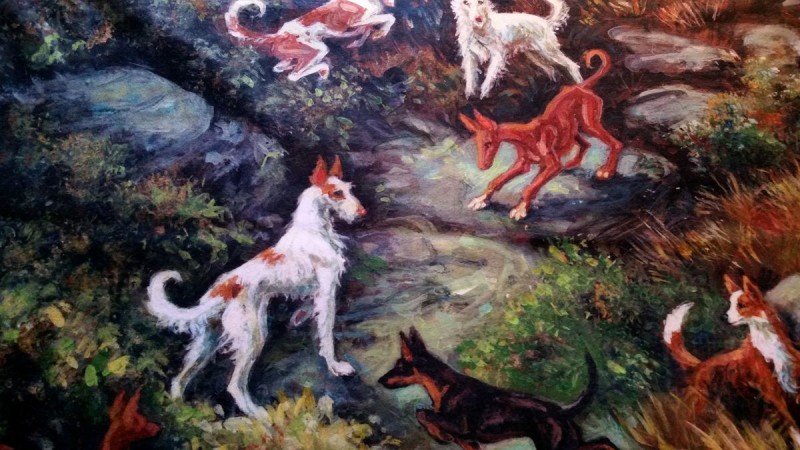 Look closely at the highly intricate border with rabbits hidden about...